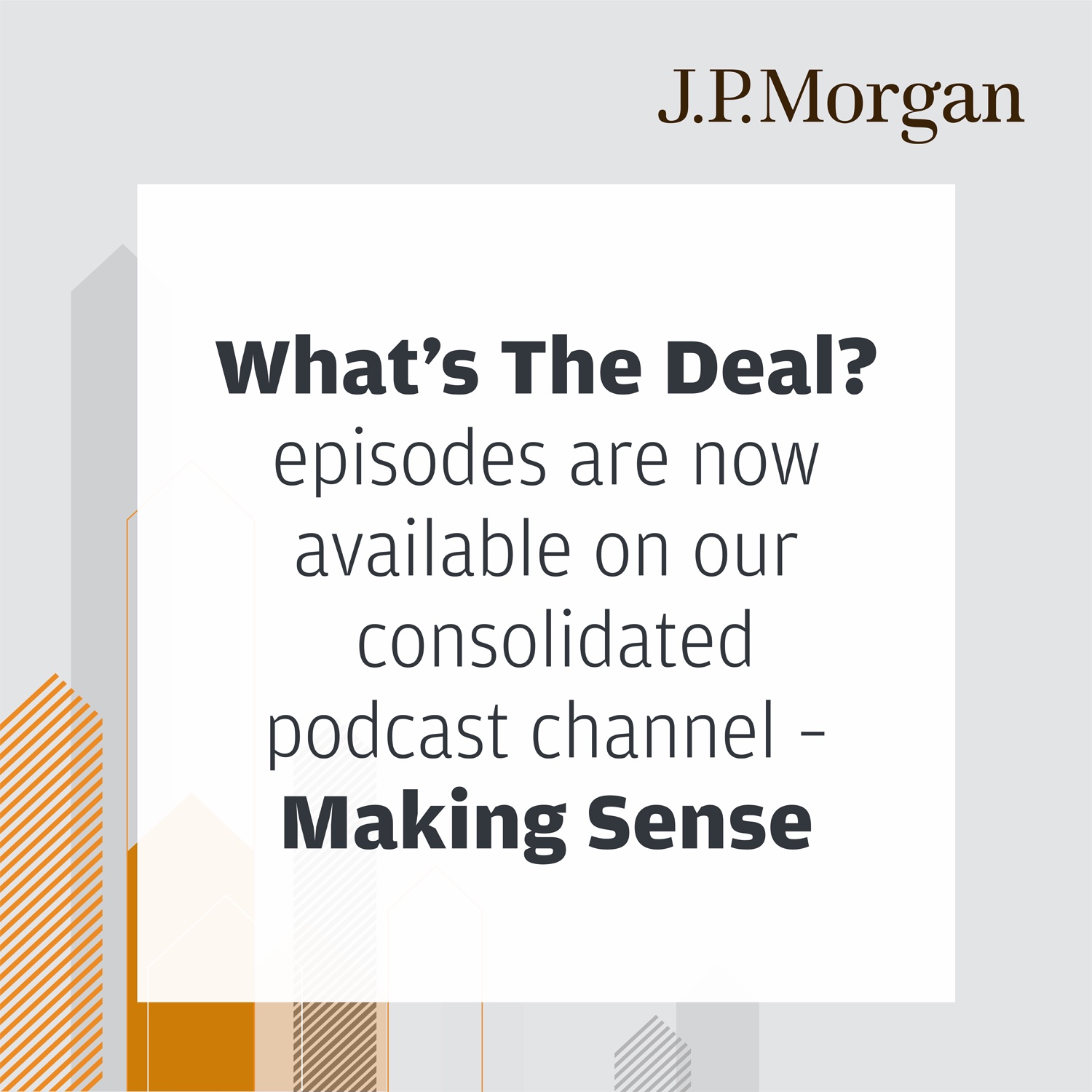 We have moved our show to a newly created channel called "Making Sense" by J.P. Morgan, where we'll continue the conversation with our executives across the firm and global business leaders. Be sure to head over to "Making Sense" and subscribe today to catch the latest episodes from J.P. Morgan's Corporate and Investment Bank. Apple: https://podcasts.apple.com/us/podcast/making-sense/id1456184829 Spotify: https://open.spotify.com/show/62eiFvmcWsSPwZQhq2VvMD Google: https://podcasts.google.com/feed/aHR0cHM6Ly9mZWVkLnBvZGJlYW4uY29tL21hcmtldG1hdHRlcnMvZmVlZC54bWw?sa=X&ved=0CBoQ27cFahcKEwjY2bDQgKv4AhUAAAAAHQAAAAAQDg
Episodes
Monday May 09, 2022
Monday May 09, 2022
We've move our show to a newly created channel called "Making Sense" by J.P. Morgan, where we'll continue the conversation with our executives across the firm and global business leaders. If you're a current subscriber of What's the Deal, be sure to head over to "Making Sense" and subscribe today to catch the latest episodes from J.P. Morgan's Corporate and Investment Bank.
This material was prepared by certain personnel of JPMorgan Chase & Co. and its affiliates and subsidiaries worldwide and not the firm's research department. It is for informational purposes only, is not intended as an offer or solicitation for the purchase, sale or tender of any financial instrument and does not constitute a commitment, undertaking, offer or solicitation by any JPMorgan Chase entity to extend or arrange credit or to provide any other products or services to any person or entity.
Copyright 2022 JPMorgan Chase & Company. All rights reserved.